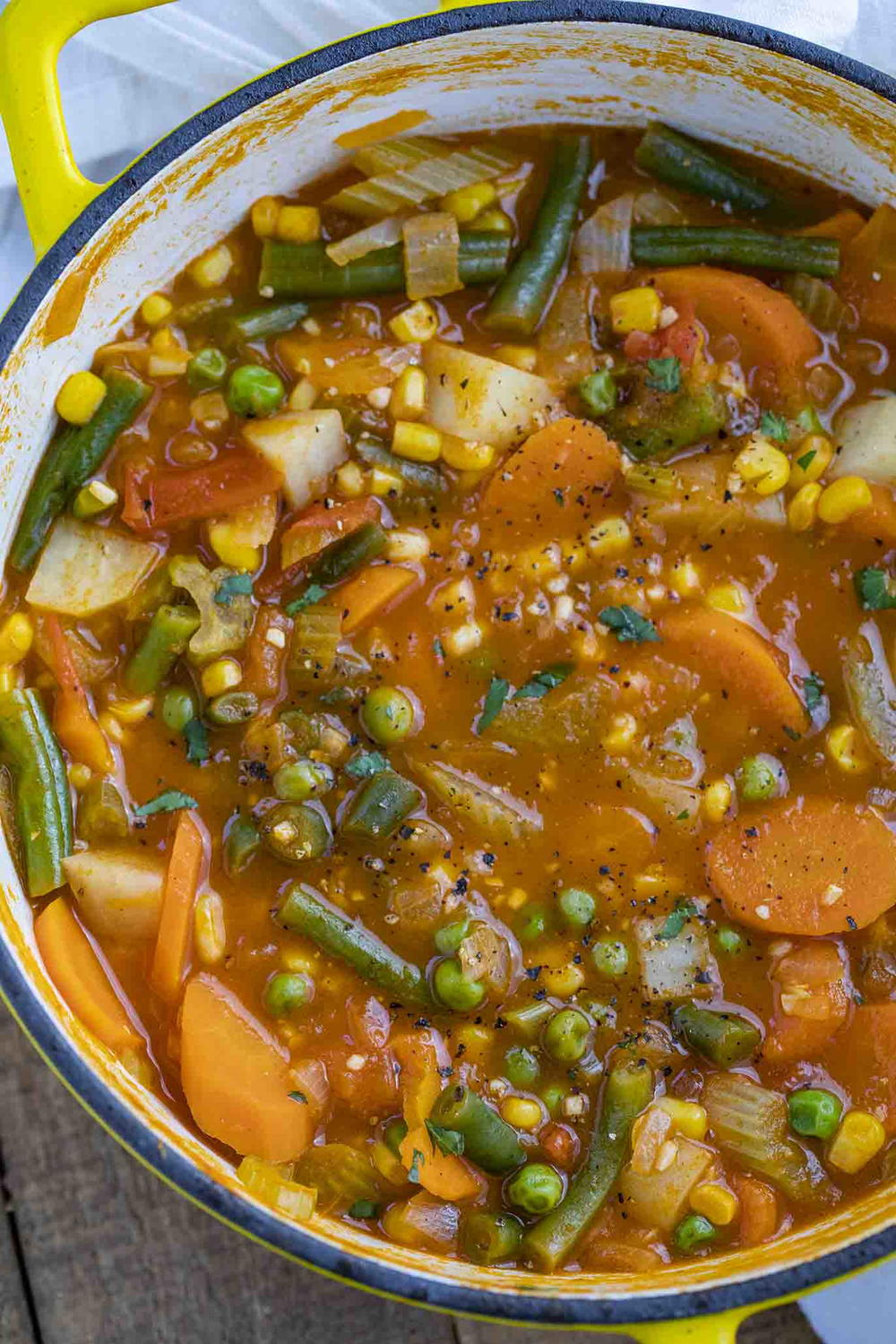 Your Guide to the Ultimate Homemade Soups!
Ah, soup! It's the ideal meal for those cold winter days or just a simple comfort food on a lazy afternoon. Maybe you have a favorite soup that your grandmother used to make, or you like to switch it up each time with something new and interesting. Either way, a steaming soup is sure to sooth the soul — and these recipes are the perfect way to do it!
Make Delicious Instant Pot Chicken Noodle Soup
The Instant Pot Chicken Noodle Soup is a delightful mix of rich flavors and ease of preparation. This soup is simple enough to make in a few steps, and it will be ready in no time! Plus, the combination of chicken and pasta is an atmosphere of comforting warmth. Plus, it's an ideal recipe for beginners because it requires minimal effort. Here's what you need:
1 tablespoon olive oil
1 medium onion, chopped
2 garlic cloves, minced
2 boneless chicken breasts, cubed
2 carrots, diced
2 celery stalks, diced
8 cups chicken broth
3/4 teaspoon Italian seasoning
1/2 teaspoon salt
1/2 teaspoon pepper
2 cups medium shell shaped pasta
The Steps for Delicious Instant Pot Chicken Noodle Soup
1. Set an Instant Pot to the sauté setting. Add the oil, onion, and garlic. Sauté until the onions are soft and lightly browned, about 3-4 minutes.
2. Add the chicken, carrots, and celery. Sauté for another 2 minutes.
3. Add the chicken broth, Italian seasoning, salt, and pepper. Stir to combine.
4. Close and seal the lid. Set the Instant Pot to the Soup setting and adjust the pressure to high. Cook for 8 minutes.
5. Quick release, then reduce the pressure to low. Add the pasta and cook until done, about 3 minutes.
6. Serve and enjoy!
Warm Up with a Tasty Vegetable Soup
Vegetable Soup is an ideal dish for those who want something warm and comforting! This is a great option for vegetarians, as well. Preparing the soup is a breeze and the results are delicious. Plus, this recipe uses simple ingredients and requires minimal effort. Here's what you need:
4 cups vegetable broth
2 potatoes, peeled and cubed
1 onion, chopped
4 stalks celery, diced
1 (14.5-ounce) can diced tomatoes
2 tablespoons tomato paste
1 teaspoon Italian seasoning
1 teaspoon garlic powder
1/2 teaspoon black pepper
1/2 teaspoon salt
2 cups frozen mixed vegetables (peas, carrots, corn, etc.)
Steps for Making Tasty Vegetable Soup
1. In a large pot, combine vegetable broth, potatoes, onion, celery, diced tomatoes, tomato paste, Italian seasoning, garlic powder, black pepper and salt.
2. Bring the mixture to a boil. Reduce the heat to low, Cover and simmer for 15 minutes or until potatoes are soft and cooked through.
3. Add the mixed vegetables, cover and simmer for 10 minutes, or until vegetables are tender.
4. Serve and enjoy!
FAQ
Can I substitute other vegetables for the frozen vegetables in the Vegetable Soup recipe?
<
If you are searching about Vegetable Soup | FaveSouthernRecipes.com you've came to the right page. We have 5 Pictures about Vegetable Soup | FaveSouthernRecipes.com like Vegetable Soup | FaveSouthernRecipes.com and also Vegetable Soup | FaveSouthernRecipes.com. Here you go: